Professor William Maxwell, Ed.D.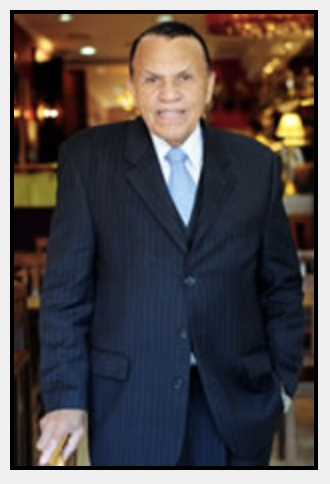 Professor William Maxwell, Ed.D.
Biographical Sketch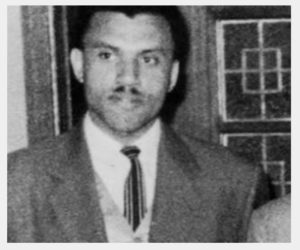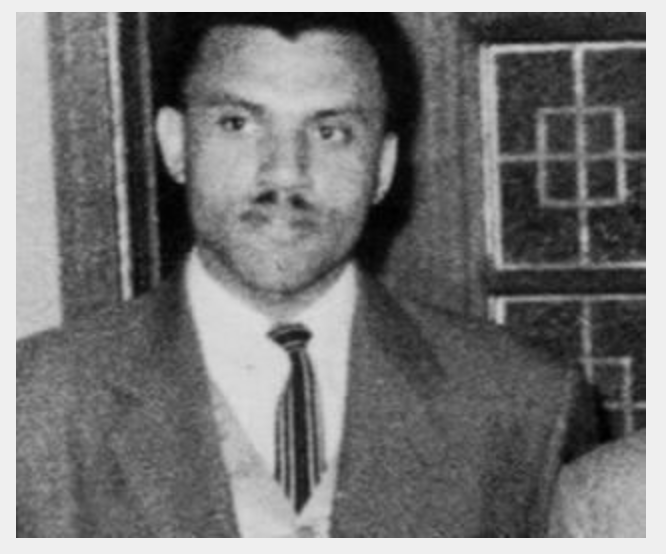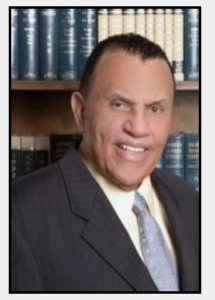 William Maxwell was born in Center Point, Arkansas, grew up in Arizona, where he was valedictorian and president of his high school student body.  He studied at Howard, Oregon State, Maryland, California, Oxford, and Harvard universities.  His master's and doctorate are from Harvard University.
In 1957, as pictured, at age 28, William was elected to chair an international education council for Northeast Asia, headquartered in Tokyo.  At the time he was the education advisor, 7th Infantry Division of the Eighth U.S. Army in Korea, where he studied all 142 U.S. soldiers with a genius-level IQ over 142 and published the surprising results in the Phi Delta Kappan.  William has conducted research or lectured in over 60 nations in Africa, Asia, Europe, the Pacific, and North America; and published in major journals in Albania, England, Fiji, France, Korea, Nigeria, and the U.S.   He has served on the governing boards of three universities and has managed the nomination of many distinguished persons for the honorary doctorate.  These include Prime Minister Indira Gandhi of India, Gordon Dryden of New Zealand, Professors of Physics Michio Kaku and Fritjof Capra, Governor Rose Moffett of Arizona, and Rev. Dr. Warren Stewart, a Civil Rights leader of Phoenix, Arizona.
Professor Maxwell's most important research concerned how to improve the thinking skills (IQs) of children which involved over 60 of his students at the University of the South Pacific tutoring over 1,600 six-year-olds over a four-year period which repeatedly demonstrated IQ gains of 19 or more points.  In another demonstration in Fiji, students from Fiji's poorest performing high school (#43, Vunimono) were coached by him to challenge the most prestigious high schools to a Mental Abilities contest.  In an all-day public competition, the four students from Fiji's poorest school outperformed the top four students from each of Fiji's most prestigious high schools.
His late wife, Mary Elizabeth, was a public health nurse and co-authored some of his books.
Some highlights of his professional life:
*He was the first U.S. soldier to be honorably discharged to teach at a Korean university, Chonnam University in 1955.
*He was the Chief of Party of the largest U.S.A.I.D. and Ford Foundation project in Africa, the Northern Nigeria Teacher Education Project of the University of Wisconsin, and was the editor of the project's 12 textbooks published for the 62 teachers colleges of the six Northern (predominantly Muslim) States of Nigeria, 1967-70.
*He was the first American to head a school at the British Commonwealth's University of the South Pacific, which serves the 12 smaller English-speaking nations of the Pacific, including Samoa, Tonga, Vanuatu, Tuvalu, Kiribati, Solomon Islands, Nauru, Niue, and Fiji, with outside funding from Australia, Canada, New Zealand, and the U.K.
*He is the founder of The International Conference on Thinking, 1982. This is the first conference to bring together scholars from all disciplines, from astronomy to zoology, to consult on how to improve the intelligence of the human species. 250 academics from 41 universities in 14 nations attended the first conference, which continued every 2 ½ years, alternating hemispheres. The second was in 1984 at Harvard, the third at the University of Hawaii, 1987. He holds two professor emeritus titles and is one of only two professors of thinking in the world.
*His "true calling" seems to be finding genius talents:  He mentored the first Korean to win Germany's most prestigious research prize in medicine, Dr. Kim Jeh-Hyub, M.D., 1991; The first Nigerian to earn the Ph.D. in petroleum engineering at the University of Texas, Dr. David Okoye, was among his first students where he headed the first post-secondary school in southeastern Nigeria.  Three of his former students were sitting vice-chancellors of universities (CEOs) in 2014, thought to be a world record.  Some of Professor Maxwell's television interviews and public lectures can be found on YouTube.  E.g., Education Talk Professor William Maxwell in London.
One of Professor Maxwell's most distinguished diplomatic achievements was to avert a race war in Fiji, one of the friendliest nations of the world.  In 1981, with 47% of the population, not one native Fijian was awarded the MD degree from the Fiji School of Medicine.  The native Fijian students at the medical school accused the predominantly Indo-Fijian staff and faculty of racial discrimination.  This made headlines in the two national newspapers shortly before Christmas.  A civil war was predicted.  The Prime Minister, Ratu (Chief) Sir Kamisese Mara, asked Professor Maxwell to chair a national commission with full subpoena powers, to investigate.  The Commission spent four months, full time, examining the problem, and issued its report in April 1982, after interviewing faculty, staff members, students, and many experts from overseas.  The report exculpated the staff and faculty and recommended specific curricular changes that would accommodate two diverse styles of learning.  A civil war was averted.
His website is www.americancreedacademy.com and www.theinternationalconferenceonthinkingxix.com
Telephone: 404.323.1403.
Revised:  July 2021