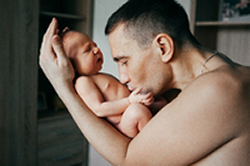 Testimonials - The American Creed Academy
"My daughter, Ashley Sobel, MD, earned all A's as an undergraduate and all A's in Medical School at Duke University.  My wife and I attended Professor Maxwell's Parenting Seminar before Ashley was born and followed most of the regime he recommends in his popular book, SuperParenting.  We think Ashley's success not only as a student but also as volunteer in the Cook Islands in the South Pacific under the guidance of Professor and Mrs. Ron Crocombe, can be attributed in part to the role that Professor Maxwell played in coaching us on managing Ashley's education from before birth and into early childhood and beyond.  Success is not an accident.  Professor Maxwell helped our family save over $500,000 in tuition fees." — Larry Sobel, MD, Founder, Sobel Family Medicine, Phoenix, Arizona.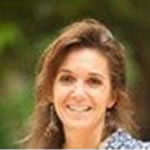 "Dr. Maxwell's lessons provided a new approach in raising our son which has provided him a mental and physical advantage that will keep him in the top 10% of his grade level." – Ellen Zavian, Professor of Sport and Entertainment Law and Entrepreneurship, George Washington University, Washington, DC. (Ellen represented 40 Gold Medalists at the Atlanta Olympic Games, 1996, which is a world record, and is the first woman to manage NFL players.]
"I took Professor Maxwell's "Genius Finder" career guidance test. On a 0 to 10 point, pain -pleasure, scale, I rated "Genius Finder" as a 9. Most of my faculty and students who took this test similarly judged it a pleasure to take. This is a bit strange since most people have an aversion to such tests. Professor Maxwell and Dr. Martin cleverly found a way to help everyone painlessly find his or her true career calling." — Dominic Pistillo, Founder, The University of Advancing Technology, Tempe, Arizona, the all computer science university.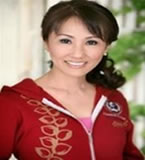 "You are so brilliant! I took the [Genius Finder] test and had a few faculty/students take it . . . I must congratulate your team on developing an assessment tool that integrates modern technology and examines such a wide variety of "intelligence types". The test itself even seems to have a sense of humor (Questions 16-17)! . . . I'm very interested in the research behind this test, and how a 50 question test is capable of assessing an individual across 21 different dimensions . . . Thanks again for sharing this innovative research with me!" — Dr. Sabrina Kay, Chancellor, Fremont College (Los Angeles)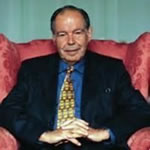 "I have known Bill Maxwell since 1982. Since my children are grown I asked a friend who is a mother to take a look at his book. Her response was that "every mother should read SuperParenting." I feel he is the ideal person to have undertaken the production of this book . . . He has done a magnificent job and I am sure the reader will come to the same conclusion." — Edward de Bono, MD, D.Phil., Ph.D., Piccadilly, London, author of 65 books on thinking and inventor of the term "lateral thinking."
"This illuminating handbook on how to raise a child has been written by two experts in the fields of education and health. The approach is practical and is a beautiful combination of the spiritual and the scientific. This book is a must for all parents and potential parents. I wish it had been available fourteen years ago when we began our family." — John Huddleston, Chief, Budget and Planning Division, International Monetary Fund.  
"About twenty-five years ago I attended a parenting session with Professor William Maxwell where he emphasized many "old-fashioned" customs in child-rearing, such as re-instituting the family bed to prevent nightmares; the value of breast-feeding, and the like. More importantly, he reminded his audience that when we're looking for a mate, we should look for one who shares our goal of raising healthy, creative children whose successes will comfort us in our older years. After my wife and I married, we revisited his book SuperParenting and decided to follow the more than 50 practical suggestions contained within it. The results may be surprising by current standards, but not by those of us who have read his book.
Our two daughters have never rebelled against authority; never engaged in any serious sibling rivalry issues, never experimented with drugs, alcohol or promiscuity, and both are straight "A" students in two firstclass universities; both are intent upon helping improve mankind by becoming medical doctors and working together, somewhat on the beautiful model established by the Mayo Brothers. Books such as SuperParenting and courses on such books should be an integral part of every high school curriculum in the world. We highly encourage everyone to read the book to help you be successful in the most important endeavor you'll ever undertake in your lifetime – the raising of your children." –Randall Kizer, former Director of Internet Security for a well-known financial service company, now an Internet Technology Supervisor/Volunteer for a major non-profit in Evanston, Illinois.